Knit 'n' Plush
Author: Linda Date Posted:13 January 2021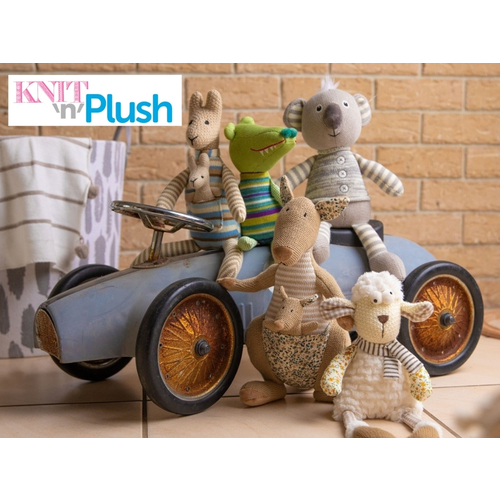 Introducing Knit 'n' Plush
This is a very unique range of cute and adorable Aussie animals that would suit any baby or little girl or boy. They are totally charming and absolutely a delight to hold and will become a treasured loyal Aussie animal.
The range features all our iconic Australian Animals including:
Kangaroos
Koalas
Wombat
Crocodiles
Tassie Devil
Lambs
Features
Roo/Who Plush Toy
Designed in Australia
Makes a unique gift
Soft and Cuddly
Soft Construction
Recommended for 0+ months
High Quality Product
Some Gender Neutral Designs
Affordable
Wash Tag - "If I need a bath, take me to mummy or daddy." Hand Wash ONLY in cold water, do not spin, soak, bleach or wring. Drip dry or dry without delay away from direct heat.