Jean Charles Products
Author: Linda Date Posted:19 January 2021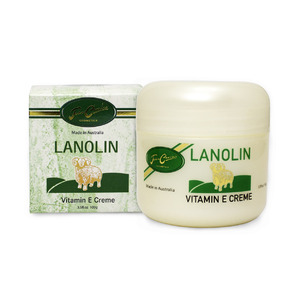 Jean Charles Skin Care
Jean Charles is an Australian Made range of Lanolin, Placenta and Emu Oil skin care products. Jean Charles are an Australian owned cosmetic manufacturing company that have been producing superior skin care for over forty years.
The lanolin range was the first of 3 unique product ranges to be created that are of high quality yet extremely affordable.
Lanolin
The unique moisturising and protecting properties of Lanolin have enabled us to develop this highly effective moisturiser. It is from this base that we have developed all our other skin care products. This crème is gentle enough to use all over the body including the face.
Placenta
Placenta Skin Crème with Vitamin E has a unique formulation that gives you a light yet rich crème that can be used all over the body. The combination of Placenta extract and Vitamin E makes this a truly wonderful crème to nourish and protect the skin from the harsh effects of the environment and everyday pollution. It can also help with rejuvenating scarred skin tissue.
Emu Oil
Emu Oil Vitamin E Creme is a light yet rich creme that can be used all over the body. Our unique Vitamin E formula makes it highly effective in helping to rejuvenate damaged tissue. The added benefit of Emu Oil will aid this rejuvenating effect as it pulls the ingredients deeper into the new skin layers. It is also a wonderful relief on climate damaged skin, particularly for the pain of sunburn.